Biancaneve e i sette nani (1995), or Snow White and the Seven Dwarfs, is a direct to video hard-core spoof of the famous Brothers Grimm fairy tale. It was made by Italian director Luca Damiano, but was "Shooted" in Budapest, Hungry.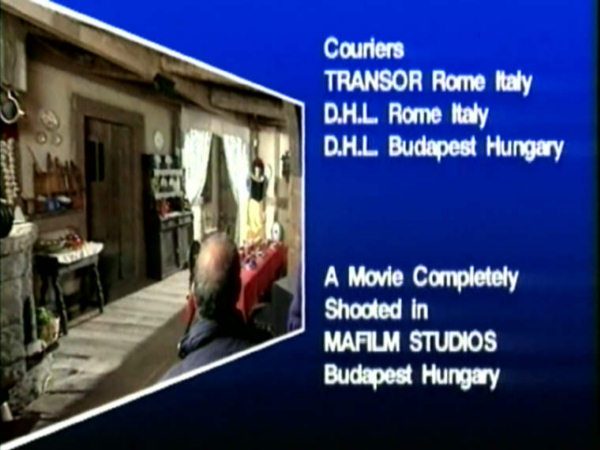 I will presume that everyone reading this knows the story of Snow White. As a reviewer at IMDb commented, this film remains true to the Disney story, which is not a huge surprise since the Disney version was in turn true to the original fairy tale. Of course, the reviewer may have meant that Ludmilla Antonova, in the title role, was wearing a duplicate of the Disney costume when she was wearing anything at all.
One tiny change from Disney's version: when the evil queen (Vicky) isn't questioning the mirror or turning herself into a witch, she has group sex with her male and female servants.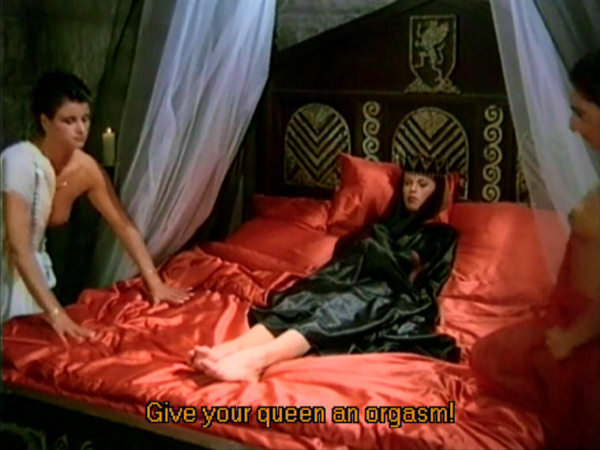 The Blue Prince is under constant pressure from his father to make grandchildren. He tries out his cousin Ursula, but she is only interested in sex, not kids. He then tries country girl Nicolette Lars, who is a perfect fit, but is already married. Meanwhile, Snow White is being given love lessons by all seven of the dwarfs. They patiently lead her through masturbation, fellatio, vegetable dildoes, and finally anal and vaginal sex, which of course prepares her for the arrival of her prince. Once the prince wakes her from the dead with his kiss, the celebrate by having sex with all seven dwarfs watching through a window grate and kibitzing.
This is the second best hard-core spoof I have seen, second only to the Alice In Wonderland Musical. Granted the sex becomes tedious, but a little less so than most hard core films. It runs a full 120 minutes, which is also unusual. Ludmilla Antonova looked adorable both in and out of her Snow White costume, and did a much more than adequate job playing a naive young woman.